Here at Children's Dentistry of Morristown, our experienced pediatric specialists provide the full spectrum of oral healthcare services for your children. From routine checkups and preventive care, to the state-of-the-art in emergency dental care, it's our goal to inspire your kids to become invested in good oral health, while helping them establish hygiene routines that will last a lifetime. We also recognize that children lead active lifestyles and that anyone can have an accident or a mishap and injure a tooth. If the need for urgent dental care arises, you can always count on your Mendham pediatric emergency dentist to provide your little ones with the gentle, compassionate, and effective treatment they deserve. Whatever the nature of their oral pain, our team is equipped with the foremost diagnostic and treatment modalities to provide first-class care.
Whether your child is suffering from a bad toothache, or has fractured a tooth, your Mendham pediatric emergency dentist is fully equipped to determine the precise underlying cause of their oral pain, and provide effective treatment and relief. Our staff takes dental emergencies very seriously, and will do their utmost to schedule your child in as promptly as possible. With oral pain that accompanies dental trauma, it's important to give our office a call to determine the best way to proceed. In cases where visible chipping has occurred to a tooth, it's important to bring your kid in to our office so that our pediatric dentist can provide the treatment and restoration necessary to restore their oral health.
Another common cause for dental pain among children is from cavities, which are small, shallow holes that are caused by the acidic products of bacterial in dental plaque. At Children's Dentistry of Morristown, our dentists are highly experienced in the treatment of cavities and can provide extremely gentle and precise treatment to clear away any decayed tooth structure and harmful bacteria. Following the treatment of a cavity, a restorative filling or crown may be placed to restore the structural integrity of the tooth.
When your children are experiencing oral pain, you can depend on your Mendham pediatric emergency dentist to provide the effective relief they deserve. For the exceptional quality pediatric care your little ones deserve, look to Children's Dentistry of Morristown for your pediatric dental care needs!
By Children's Dentistry of Morristown
March 30, 2019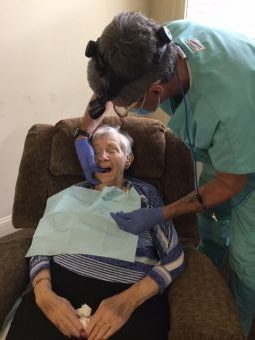 Blog Posts
Follow Us